Uncategorised
Details

Category: Uncategorised
Mother Elizabeth who sought God

All earthly beauties look like a dream long ago;
The sacred desire that fills my soul
just the sight of Him we want to see,
face to face in the eternal morning.

Holy M. Elisabeth August 7, 1907

 

Mother Elisabeth had a close relationship with God. She spoke to him and helped people with practical things. As a nurse she could see and understand them. She became ill and in need of help herself. Therefore, she became a nurse to help others. She did not spare herself, she was ready to help. Once she met a Catholic who had a rosary. She did not understand why prayers must be asked and repeated many times. At that time she was a Protestant. She was already on the road to Catholicism, the belief that filled her soul. A few years later she brings it to her family in Sweden. Faith becomes stronger and stronger, but she did not escape the disease, and illness require energy and time.

She says suffering is the path that leads to the cross. She immerses herself in the mysteries of the cross. She mirrors in the Holy Bridget country women. She travels to Bridget's house Piazza Farnese in Rome. Mother house for all Bridgettine sisters.

Mother Elisabeth Hesselblad was born on June 4, 1870 in Sweden.

 

Holy Elisabeth pray for us.

 
---
Welcome to the Bridgettine Convent!

The Bridgettine Convent is open to visitors that want to live in the  guesthouse.
Details

Category: Uncategorised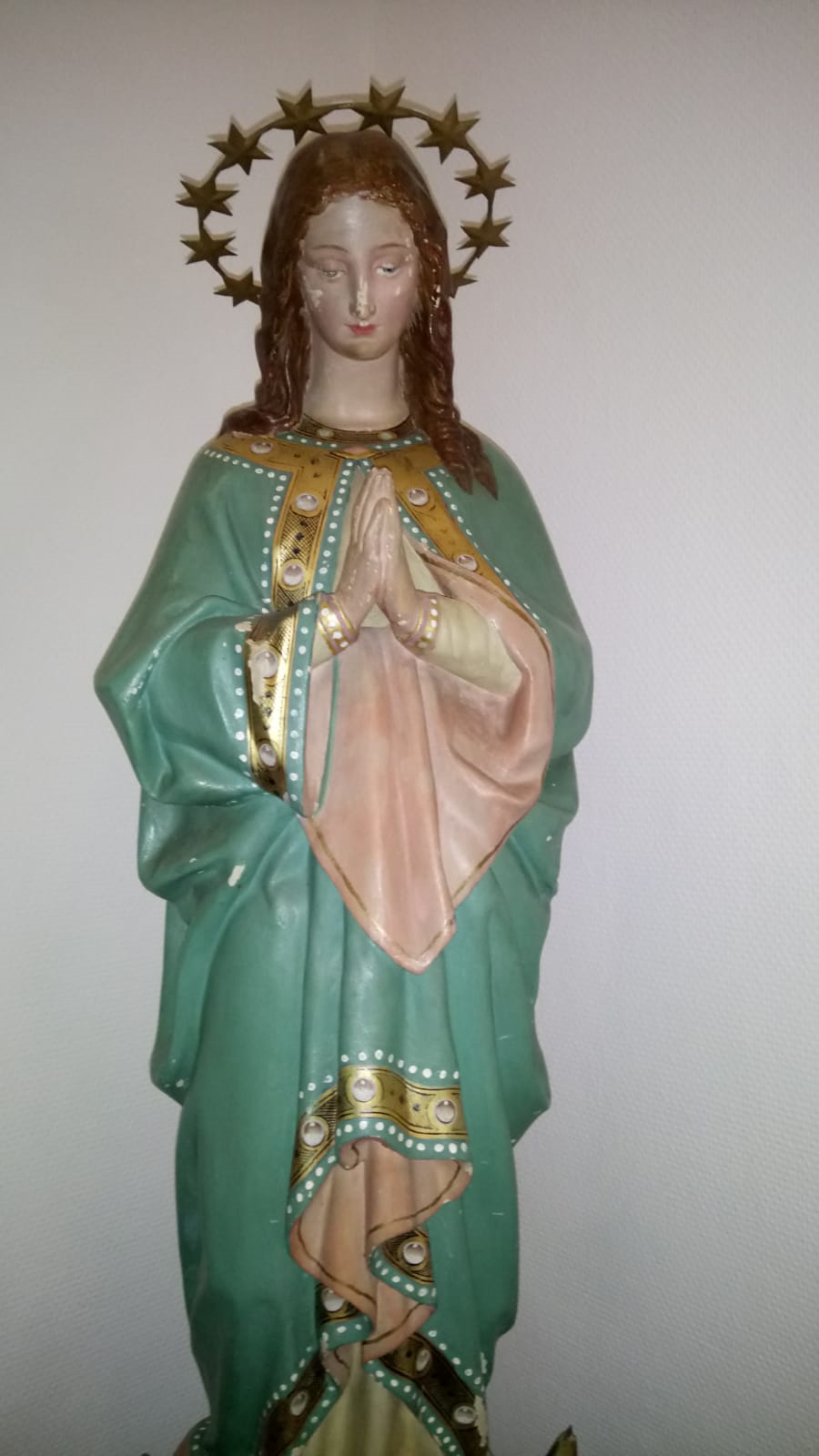 Mary our Mother
Mary we come to you.
We will be close to you and feel your care.

We pray for all who have lost their family and friends in Sri Lanka.

We kneel in front of you, quietly and our eyes meet you.

But your loving eyes have already seen us.

Maria you understand us, even though we do not understand, and say much.

It is good to have a mother who look after us.

Mary our Savior and Mother,
pray for us.

---
Welcome to the Bridgettine Sisters!
The Bridgettine Convent is open for all visitors that want to stay in our Guesthouse.
Details

Category: Uncategorised
The church is solemnly consecrated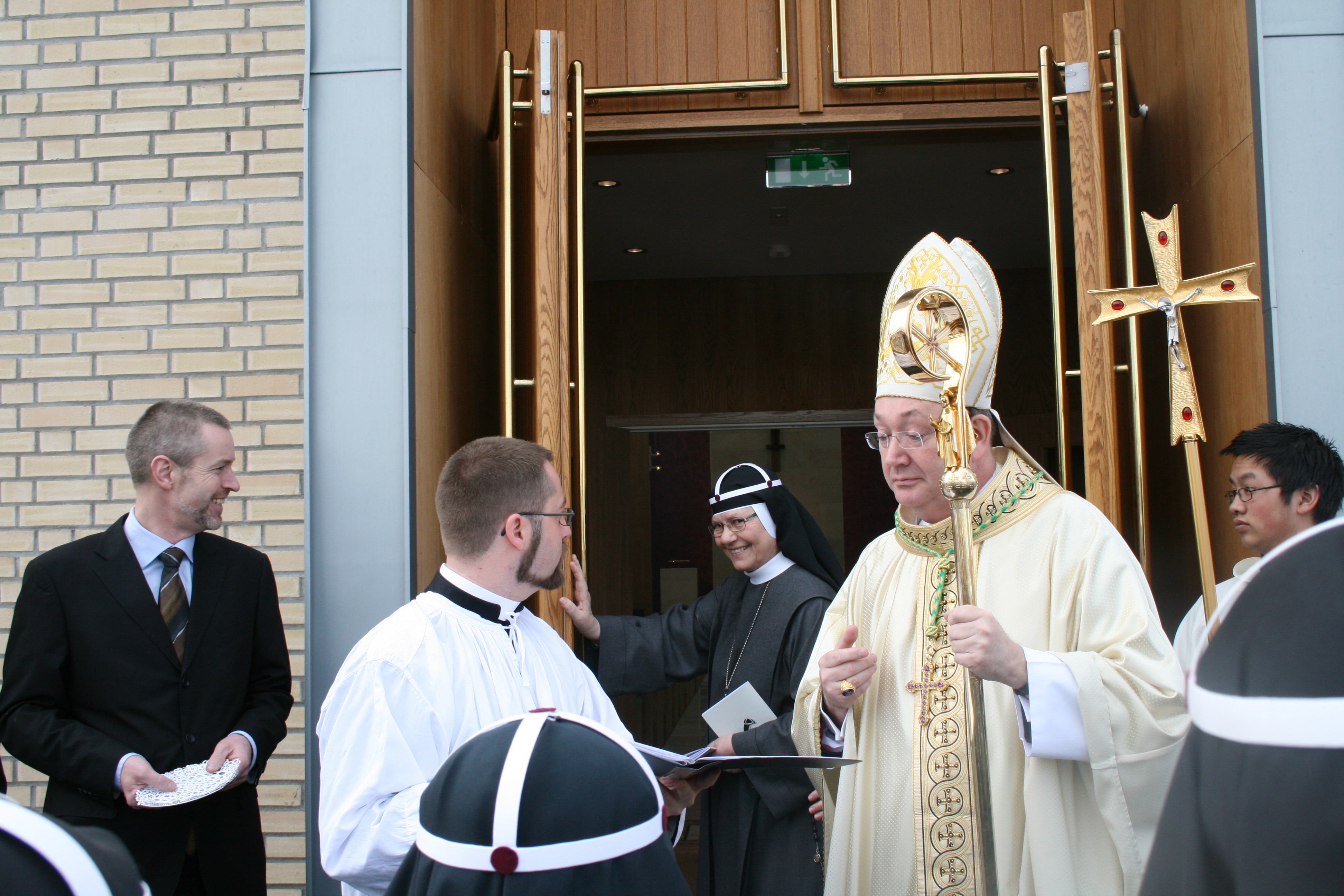 From left: Architect Lars Meland, pater Fredrik Hansen, mater Tekla Famiglietti and bishop Bernt Eidsvig.
Photo: Heidi H. Øyma, St. Olav kirkeblad.


Saturday, 2nd of April was a great day for The Bridgettine Sisters in Trondheim.
The convent church was consecrated in a solemn and beautiful mass with bishop Bernt Eidsvig as principal celebrant.
Every seat in the convent  church were occupied by guest and local participants.
Abbess general from The Bridgettines main convent in Rome performed her address to the sisters in Trondheim.
The catholic church in Trondheim was well represented by bishop, clergy, sisters and brothers of catholic orders, and members of the congregation.
The Church of Norway participated by bishop Tor Singsaas of Nidaros and local clergy.
From the Municipality of Trondheim participated Randi Sakshaug.
The church is open during mass and prayers. All are welcome.
See the calendar for details.
Bishop Bernt Eidsvig's sermon (in Norwegian)

Program booklet for the consecration mass (in Norwegian)


Greetings
From pope Benedict XVI.   Norwegian    Italian.
From nuncio archbishop Emil Paul Tscherrig.   English.
From abbess general  m. Tekla Famiglietti.   English    Italian.
Report from katolsk.no
Read  extensive report and see more photos. (in Norwegian)

Previously

published

Press release (in Norwegian).
Press photos.
Information to press and media (in Norwegian).
Details

Category: Uncategorised
Also available:
These sisters constitute the community at The Bridgettine Convent at Tiller.
All have given their eternal vows.
b. - born
v. - year for vows
Photo: Per Christian Bjelke








Sr. M. Patrizia Telese

b. in Avellino/Italy 1945

v. 1963, 1969 











Sr. M. Edith (Cecilia ) Botello Botello

b. in Tacambaro de Codallos, Mich/Mexico 1971

v. 1991, 1996







Sr. M. Stella Vadasseri

b. in Kerala/India 1971

v. 1991,1996








Sr. M. Enza (Adriana) Ornelas Zamora

fb. in Tacambaro de Codallos, Mich/Mexico 1974

v. 1993, 1998











Sr. M. Lilia Wielek

b. in Tychy/Poland 1973

v. 1995, 2000











Sr. M. Carmelita (Mary) Lasrado

b. in Mysore/India 1966

v. 1989, 1994












Sr. M. Deepa Thumponath George

b. in Kerala/India 1983

v. 2003, 2009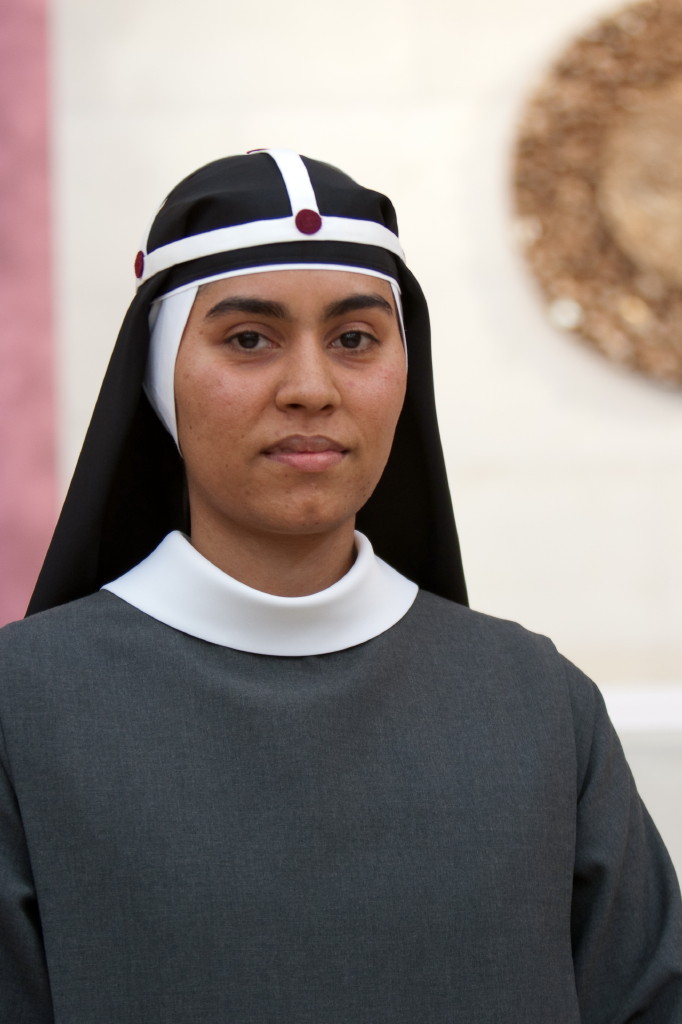 Sr. M. Chiara Kunnathu

b. in India 1982

v. 2004, 2010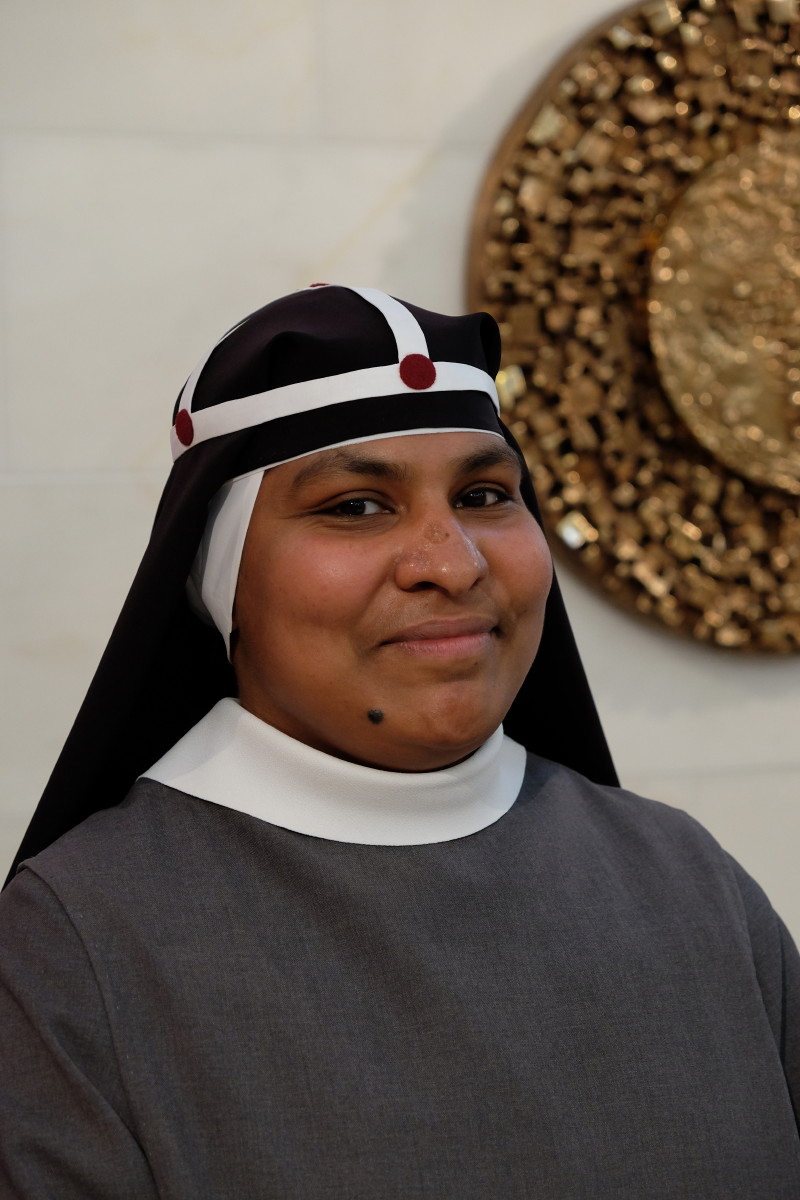 Sr. M. Kevin Amirthyan

f. Nager Coil i India 1979

l: 1999, 2005
Former members of the community








Sr. M. Montserrat Perez Hernandez

f. i Tacambaro de Codallos, Mich/Mexico 1981

l: 2007
Details

Category: Uncategorised
Mother Elisabeth Hesselblad declared saint  5. June 2016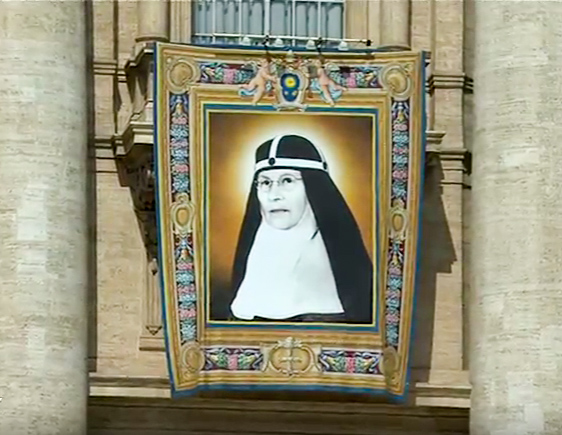 During the mass in St. Peter's square in The Vatican, Pope Francis declared Elisabeth Hesselblad as saint.
Holy Mother Elisabeth is the founder of that branch of the Bridgettine order to which the sisters at Tiller belongs.
Mother Elisabeth was delared saint together with Stanislaus Papczynski of Jesus and Mary
See video recording from the Mass.
---
Sisters from Trondheim and Norwegian friends visited Rome
A group of sisters and Norwegian friends visited Rome and participated in the canonization.
See album from the visit.
---
Thanksgiving mass for Saint Elisabeth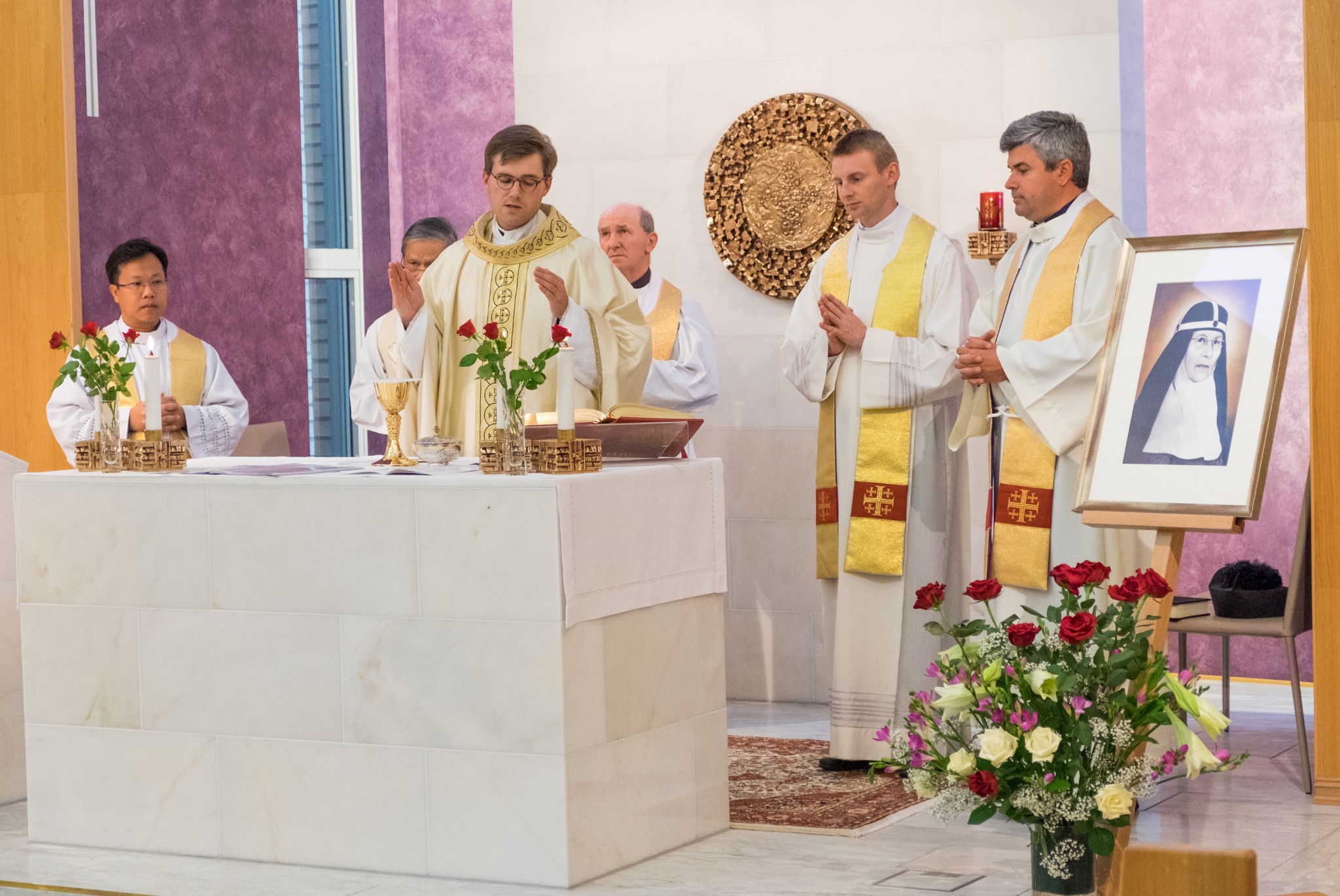 Thursday 22 september 2016 a thanksgiving mass was celebrated at the Bridgettine Convent in Trondheim to celebrate the canonization of Saint Elisabeth. The main celebrant was Vicar General Ole Martin Stamnestrø, and he had five of the priest from the diocese as concelebrants. Many people prticipated in the near full convent church. After mass a new translated book about the life of Saint Elisabeth was released:
Aldo Maria Valli: "The girl who sought God. The life of Maria Elisabeth Hesselblads", translated by Birgit Owe Svihus.
The celebration concluded with a celebratory dinner.
See General Vicar Ole Martin Stamnestrø's homily.
See album with pictures.