Saint Bridget of Vadstena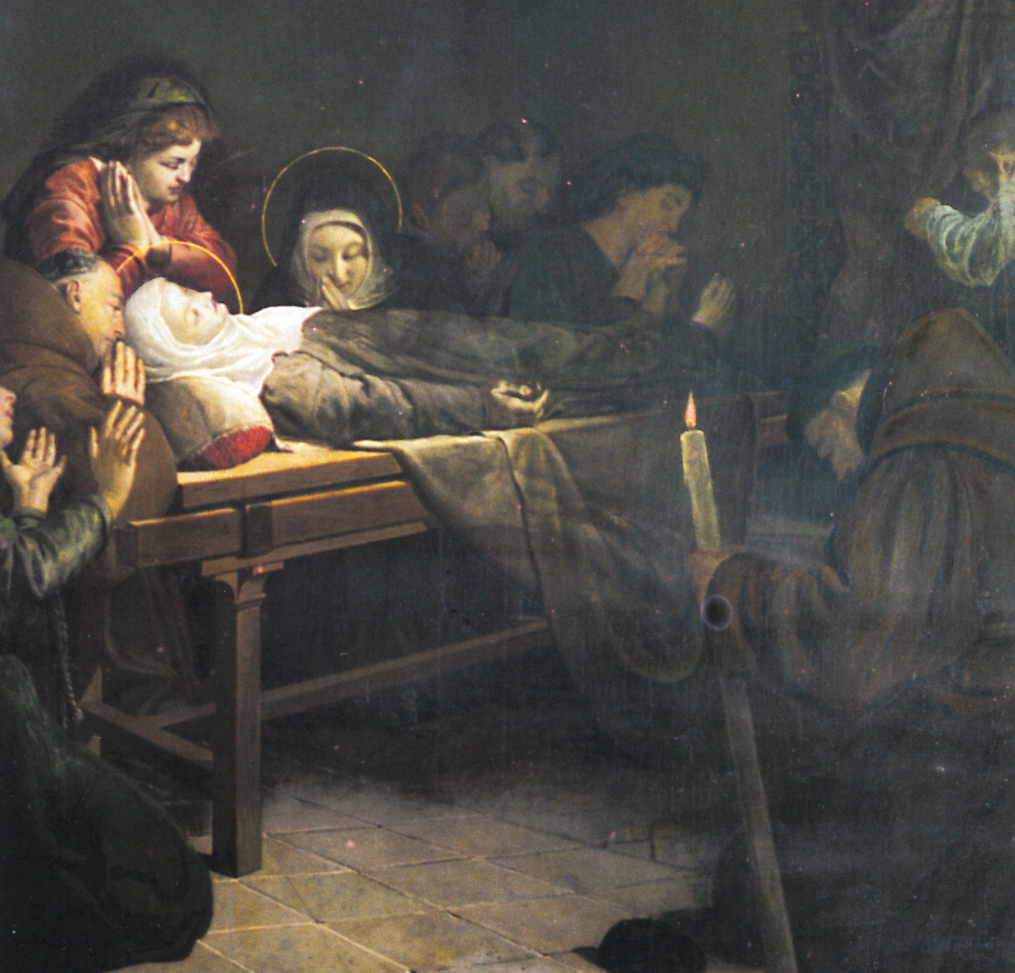 Reflections in memory of her heavenly birthday July 23, 1373.
Let us rejoice in the Lord on this day as we honor the memory of Saint Bridget.

Five days before she died, the Lord commanded Saint Bridget to lent. Her daughter Chaterine sayid that in those days her mother did not want to receive any solid food, but only water that bathed her lips. She also did not want to change clothes, and she did not care for her body, as she had previously done in reverence to the suffering of our Lord Jesus Christ.

By midnight Friday, the last day Saint Bridget was alive, she called for her family. Patience and silence is the legacy she passed on to her daughter Catherine. Then came her son Birger and everyone else that she would celebrate mass at dawn with. The mass was led by the Prior at the monastery in Alvastra.

Saint Birgitta received the sacraments and lay at the table where she had sat many times writing down the heavenly revelations she received. Then in the light of spiritual and physical vigor, she thanked the Lord, closed her eyes and exclaimed:

In your hands, Lord, I surrender my spirit.

In her life she had been the young, the bride, the mother, the widow, the prophet, the founder, the pilgrim, and a loving testimony of European unity.

Pray for us Holy Mother Bridget,
so we can be made worthy of Christ's promises.
---
Welcome to The Bridgettine Convent!
 

The Bridgettine Convent is open for visitors to stay in the guest house.