Details

Category: Birgittasøstrene
On July 23, we celebrate the Feast of Holy Birgitta

We think of her life. We see that she lived her life like other people.
By being human, she enriched her family and society with her charity. She taught her children to care for the sick.

In today's society, we need people who can be present. It can be a mother who gives food to her children and who is not as concerned with mobile or television. It is nice to see a 6 year old child helping her blind father and her little siblings. We see in everyday life how many good actions in different ways can enrich our society and ourselves.



Holy Mother Birgitta, help us so that we can help others with what we can and give our time to those who need it.

Holy Mother Birgitta, pray for us!
Holy Olav, pray for us!


 
---
Welcome to the Bridgettine Convent

 The Bridgettine Convent is open for all that want to stay in our guesthouse.
Details

Category: Birgittasøstrene
Here I am to do your will


In the month of August, I would like to share with you the vocation of Our Lord, and that we voluntarily accept His request.

Then we follow Christ, and all who follow Christ are given life and find purpose and meaning in life. Finally, I can say:
"Here I am to do your will, God." That is, I love the Lord my God with all my heart and all my soul, with all my strength; and likewise I love my neighbor as myself.

I dedicate my life to Christ and our neighbor. This will be my way through life.

When I think of my vocation, I think of when I was young, at the moment when God called me and I answered: "Yes!" to God.

Often we think of vocations as something individual, but it is not. We go the same way together. We are saved together and we become saints together.

A priest and a sister who has dedicated their soul to God, looks with the eyes and heart of Jesus to others because our lives are mirrors of Christ's life.

We humans also make mistakes in our lives.
As Mother Elisabeth said, "Trial is the way to salvation".

 
---
Welcome to the Bridgettine Convent!

The sisters participated in this year's Olsok celebration in memory of the Norwegian patron saint, Saint Olav.

The photos are taken of the procession before mass at Stiklestad, mass in the old church at Åre (Sweden) and procession after pontifical mass in the Nidaros Cathedral, Trondheim.
The Bridgettine Convent is open for all that want to stay in our guesthouse.
Details

Category: Birgittasøstrene
Who are the society Friends of the Bridgettine Sisters?

ϖ    This is a group of people that want to support the Bridgettine Sisters in their work in Trøndelag.
ϖ    An important task is to pray for the sisters and their work.
ϖ    We pray for the new convent at Tiller.

How can the friendship society contribute?

ϖ    The sisters define their needs, and the society tries to fulfill this in the best way.
ϖ    The sisters may need practical assistance.
ϖ    Financial support to the sisters, from those this is possible

Do you like to join us?
ϖ    Contact:
Bjørn Krangsaas  This email address is being protected from spambots. You need JavaScript enabled to view it.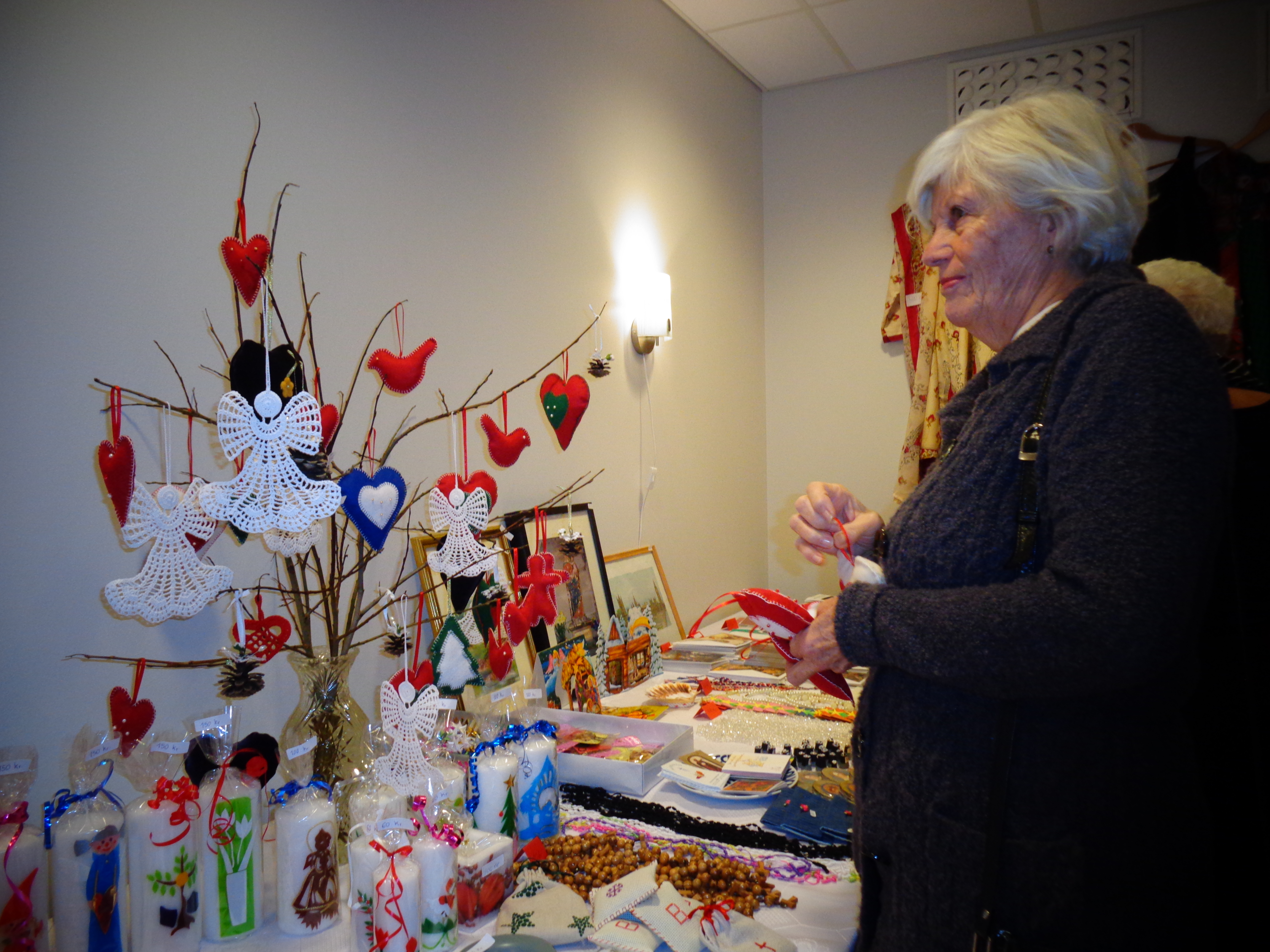 Popular homemade products on the Christmas Market.
Details

Category: Birgittasøstrene
We live in God's grace


Mother Elisabeth has taught us to live in God's grace.
She said, "Never let the sacred flame go down in your heart."
By practicing the sacred virtues you will make it burn more and more clearly, and you will make it work with the grace of God in you.

The virtues are of great help in making us well as human beings, so that we can give the best of ourselves.

When I think of the divine virtues, I think of faith, hope, and love.

I think we nurture the virtues at the moments when we need it most in our lives.
I could describe some examples, but I let you find the flame that glows in your life, yourself.


r
---
Welcome to the Bridgettine Convent!
 The Bridgettine Convent is open for all that want to stay in our guesthouse.
Details

Category: Birgittasøstrene
Saint Joseph's year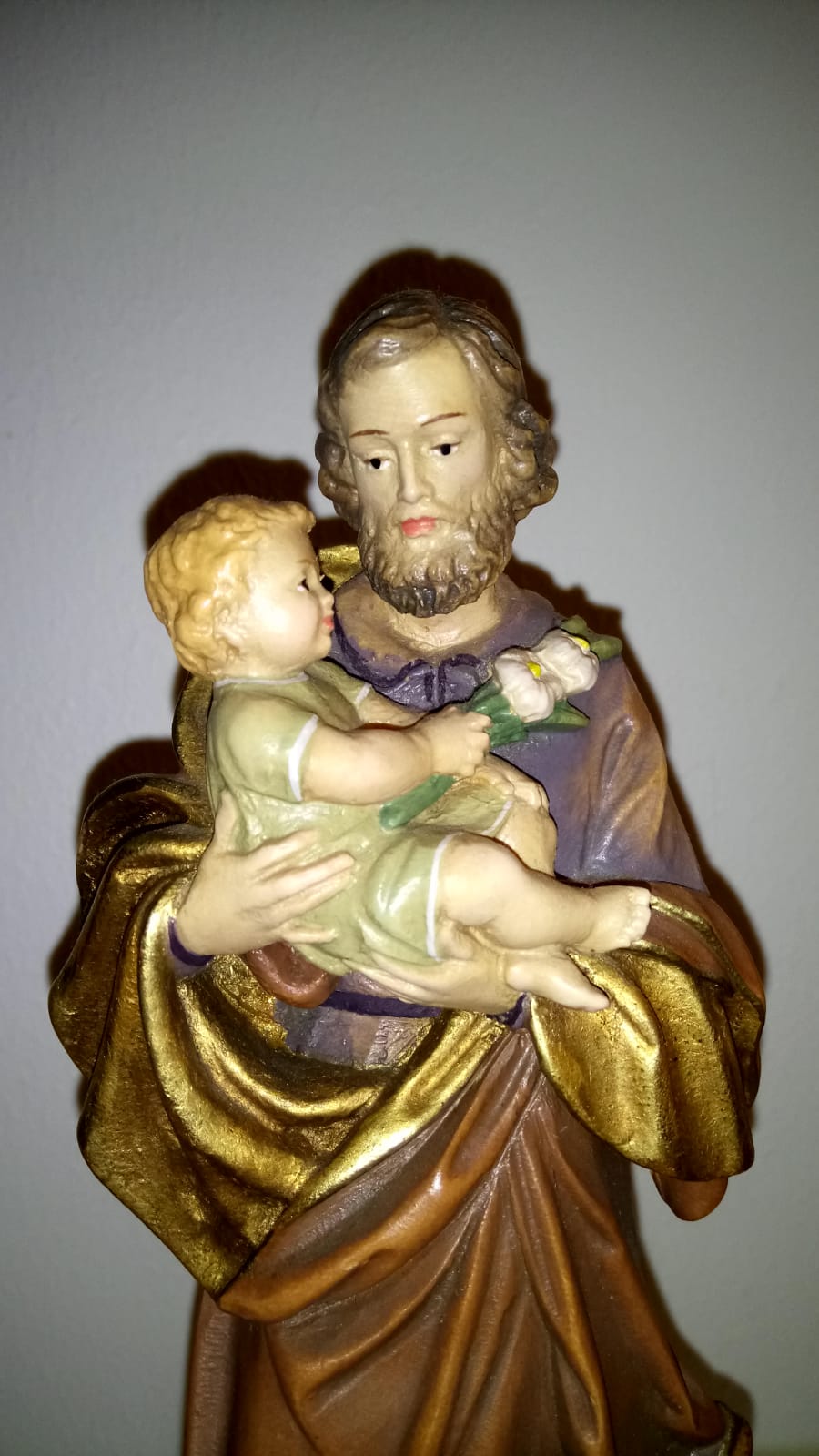 From December 8, 2020, the Pope has announced a special year for Saint Joseph.
It happened on the day 150 years after Decreto Qumadmodum Deus, in which Blessed Pio IX declares Saint Joseph the patron saint of the Catholic Church. It is an opportunity to immerse himself in his life.

Now begins the new year 2021 as it is announced to St. Joseph.
Our thoughts and actions can find role models in the life of Saint Joseph. It is important that we learn from him.
We have just celebrated the Birth of Jesus, and we have heard how Joseph came together with Mary. Families and communities have a lot to learn. We can say a lot, but we must all figure out what we can do to fulfill our duties and enjoy our rights.
I want to share a prayer:
To you, Holy Joseph, we take refuge in our distress.
And we ask for your protection.
For the sake of love, which made you one with the Mother of God, The spotless virgin. And for the sake of the fatherly love with which you embraced the baby Jesus.
We ask you: Look graciously down to the precious heirloom that Jesus Christ has purchased with his precious blood.
Come to our aid with your mighty intercession. You, the holy protector, secure protector and faithful support. Watch over us, the chosen people of Jesus Christ.

Take away from us, loving father, all delusion and depravity. Stand by us, you our strong protector, in our fight against the power of darkness, and just as you once saved the baby Jesus from the ultimate danger of life, so now defend the Holy Church of God against all enemy attacks and intentions. Take us into your protection so that by your example and with your help we can live a holy life, die a blessed death and attain eternal bliss in heaven.
Amen.
Saint Joseph,
pray for us.
---
Celebration of mass - registration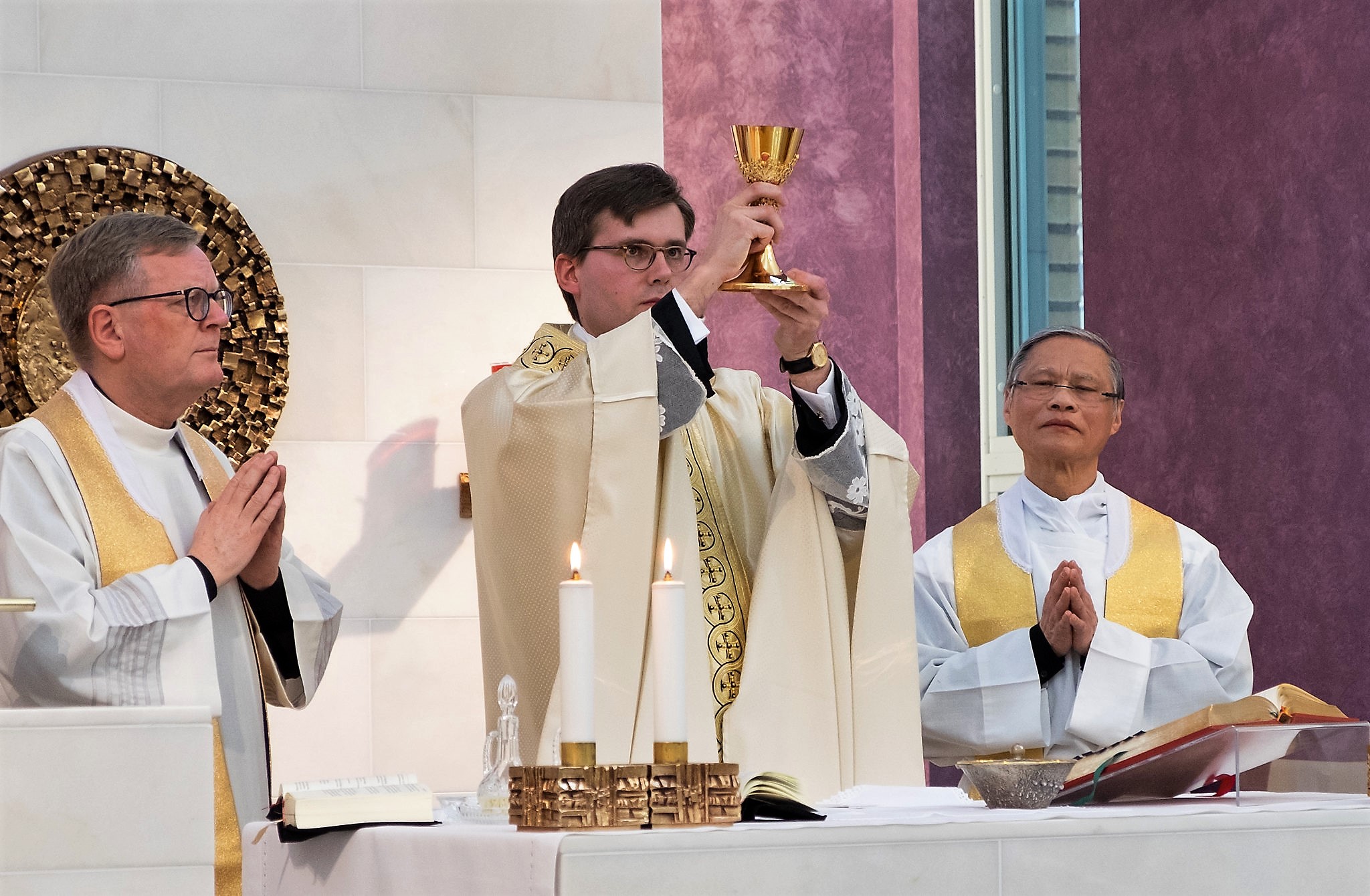 The government has annonced new and stronger restrictions caused by the covid-19 pandemy from 4. January 2021.
The convent church has place for 10 faithful. Visitors have to be registrated for possible infection tracing.
Please register by phone to Sr. Carmelita,  967 22 691, with name, phone and number of visitors. It is important to do this in due time to get  a seat.

---
Retreat at The Bridgettine Convent 2021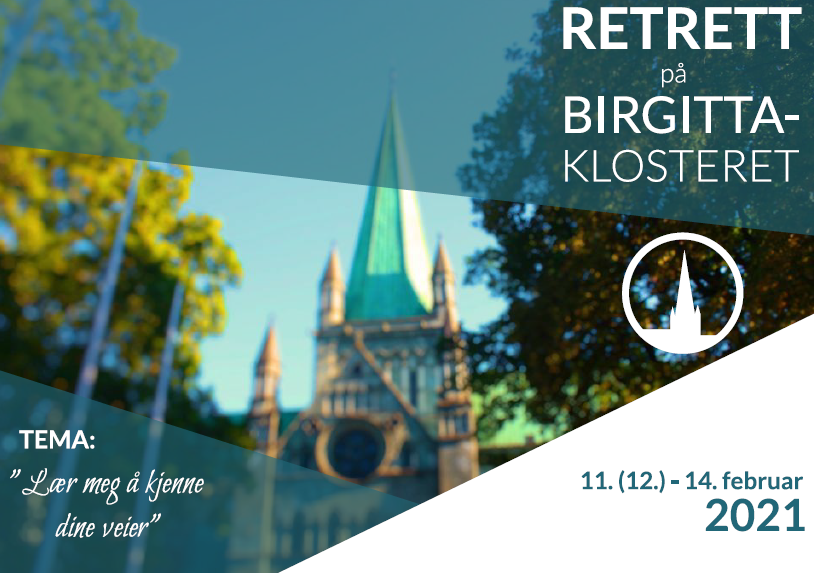 The Bridgettine sisters in cooperation with Retreat i Nidaros invite you to retreat:
11.-14. February 2021 at The Bridgettine Convent at Tiller near Trondheim.
See invitation (in Norwegian).

All are cordially welcome!
---
Welcome to The Bridgettine Convent!
 

The Bridgettine Convent is open for visitors to stay in the guest house.